...We have moved to a new, better equipped dojo !!!
The Bujinkan Butoku Dojo is dedicated to the faithful study of Hatsumi Sensei's Bujinkan Budo Taijutsu system and the nine authentic martial traditions which comprise it. Instruction at the dojo is also available in Systema (Russian Martial Arts).
The aim of the Dojo is:
"To develop martial artists who are able to fight effectively in all situations and understand martial arts with the same depth as the top masters."
Tuition is provided by me, Graham Ramsden (7th Dan Shidoshi) as well as other black belt practitioners who have also studied under Hatsumi Soke.
Children's and Adult's training is conducted on both Tuesday and Thursday evenings at:
Scout Hut
Duncan Mathieson Playing Fields
Odessa Avenue
Salford
Manchester
The Nearest Motorways are the M60 and M62. From these, follow the signs for Salford and Manchester City Centre onto the M602 and come off at the Eccles turnoff (junction 2). Follow the A576 (Eccles Old Road) on your left. You will pass Hope Hospital on your right, and then turn left at "the Hope" pub onto Lancaster Road.
From Lancaster Road, turn left onto Oxford Road and then take the 2nd turning on your right onto Odessa Avenue. At the end of the cul-de-sac are some gates, go through the gates to the car park. The dojo is the building directly to your left.
Click on the address above to view a map of how to get to the Dojo.
| | |
| --- | --- |
| | Children's classes are from 6.30pm until 8.00pm |
| | Adult classes are from 8.00pm until 9.30pm |
---
10 guys, one big Dome, one cool demo. Click here to find out more !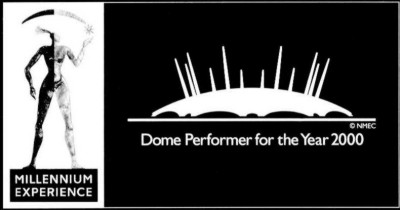 To navigate around this site, please follow the links in the left-hand margin of this page. A search facility is also provided for your convenience.
I hope you enjoy browsing this Web site, please feel free to e-mail your comments or questions to either:
Graham Ramsden: gumo9@yahoo.com
Hits since 31st October 2001:
This page was last updated on Friday, 18 June 2004.
Best viewed in 800 x 600 resolution in Microsoft Internet Explorer 5